The Challenge Cup Series would like to welcome Formula Vee Brazil as our newest partner in International Racing.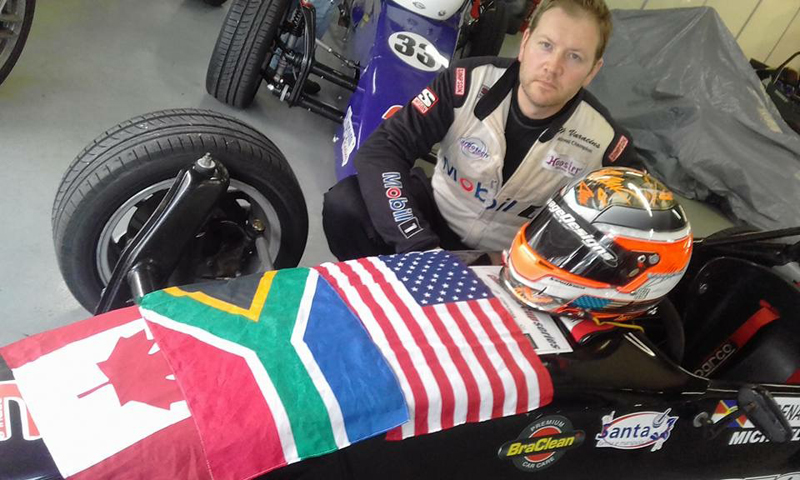 Our drivers have a had a successful weekend at Sal Palo, Brazil. From the beginning they were greeted at the airport by Sergio Goes, Wilson Fittipaldi Jr., and Roberto Da Silvia Zullino. Then treated to first class accommodations and taken out to see what Brazil's nightlife had to offer.
The next morning they were at the track facing interviews with six different news agencies. Their first session on the track was met with a monsoon rain storm limiting their time to learn the track.
Saturday's race had David Taylor qualifying 7th and bringing the car home a strong 6th place. Johan Wasserman finished in the 8th position while Michael Varacins had a mechanical issue forcing him to retire the car.
Sunday's racing saw a change up as Taylor, running in third, up from his forth place qualifying had a gearbox failure bringing his day to an end. Meanwhile, Michael Varacins was making a charge from the back of the pack. With the car repaired from the previous days issues Michael worked through the field to finish on the podium in the third position. Johan Wasserman raced hard to a sixth place finish.
We thank Formula Vee Brazil for the great welcome of our drivers and their involvement in the International Program we look forward to hosting their drivers at our races with the Challenge Cup in the seasons to come.
Partnership in the Press
Photos from Brazil