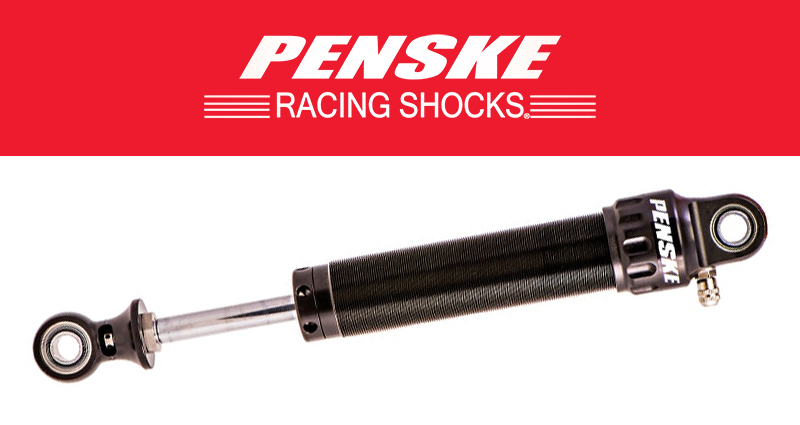 The Challenge Cup Series is pleased to announce Penske Racing Shocks (PRS) has renewed its partnership for the fourth straight year as an Official Sponsor of the race series in 2018.
Penske Racing Shocks (PRS) are diversified to support competitors in every discipline and level in professional motorsport worldwide. These include Formula 1, NASCAR, IndyCar Series, IMSA, Trans-Am, AMA, Short Track, NHRA, IHRA, SCCA, Australian Touring Cars, BTCC, Moto GP, and many more. PRS maintains a fleet of full- time race support vehicles and an at-race technical support staff in all professional series.
The personalized attention provided to every product sold provides the finest reliability, consistency, and performance. Additionally, by working with top teams in professional motorsport, PRS continuously learns and develops new technologies that ultimately trickle down their entire product line. PRS constantly investigates ways to improve their products and service to their customers. When you buy a Penske Racing Shock, you are buying a custom-built product for your specific application with certifiable quality.
With their continued sponsorship PRS has also developed a shock specific to the Formula Vee Race Car which is used for our series. If you are interested in purchasing a set of new PRS FV shocks, click here to visit the PRS products page.
Unmatched customer support combined with the best products and innovation allows PRS to enjoy a loyal customer base in all levels of professional motorsport and beyond.
Look for Penske Racing Shocks (PRS) at upcoming Challenge Cup Series events throughout the 2018 season.