Written by: Ryan Donaghy 3/19/2021
Finally, racing season is upon us! What a great feeling! This is the time of the year where racers all over the world breathe a sigh of relief that the long winter break is finally coming to an end. NASCAR is back, Formula 1 and IndyCar are just getting started, and now Challenge Cup Series will be back on track April 1 & 2, 2021 at Carolina Motorsports Park, joining Formula Race Promotions at their season opener!
First off, The Challenge Cup Series would like to extend a huge thank you to all the drivers, crew, and families that will be returning for the 2021 season! It is always an exciting time returning to the track after the winter break, the smell of race fuel, checking out competitors' cars that always seem to have a new feature or modification added since the end of last season, catching up on winter projects and new life experiences.
We would also like to extend a warm welcome to all of the new members of Challenge Cup Series! We love to see new faces in the paddock, and new cars on track. To all the new drivers we will meet this year, you are in the best place to meet new people, drive cars fast, and have a great time, with great people! We all hope you enjoy your weekends with us at the track, and never be afraid to ask for help or advise! We are always here to help!
2021 brings a lot of variables to the table. Most notably being our new wheel and tire package. It may still be somewhat of a mystery what everyone will be bringing to the track on April 1st, but we are sure the racing will not suffer a bit!
The big challenge at the beginning of the season will most definitely be learning the new wheel and tire package. Brand new for the 2021 season Challenge Cup Series drivers had the option of switching to a new wheel and tire package. Wheels were a bit of an option for the drivers. If the wheels met certain specifications for dimensions and weight, they can be used. And the new tire for the drivers opting to switch over is the Yokohama Advan. Offering a lower weight and being a smaller tire overall compared to the Falken Azenis which some drivers will still be utilizing for a final season. All technical information and rules can be found on the Challenge Cup Series website under "Rules & Info.". Be sure to check out the rule book for any changes!
The competition in Challenge Cup Series is looking to be a close battle, with many drivers in contention to compete for an overall championship 2021. Example, at our season finale at Pittsburgh International Race Complex in October 2020, the top 11 drivers' best times were separated by less than 1.5 seconds. 2021 could be anyone's Championship.
Just to highlight a few of the drivers that look to put their stamp on the 2021 season.
#5 Tim Sager – made a huge push towards the front in 2020. Tim consistently finished inside the top ten all season long, and a lot of the times was in the top five. Tim is for sure going to be one to watch out for this year.
#7 Trevor Carmody – another driver to watch out for. Trevor is a seasoned vet of The Challenge Cup Series now; Trevor is always at the front. He and his Protoform P2 are a perfect duet, that challenge for wins every time they take to the track. Trevor has been a championship threat for years now, and I predict everyone would be happy to see Trevor lock down his first championship this year!
#07 Sam Ryan – Now at this point it is hard to mention championships without mentioning. Sammy has won the Challenge Cup Series Championship for the past two seasons, and he shows no sign of slowing down. With a great combination of driver, car, and experience, Sam is always a threat, and we all know we must be on our A game if we want to stand on that podium next top Sammy!
#70 Emily Ryan – There is a saying, "The apple doesn't fall far from the tree" and that is for sure the case when it comes to, Emily the daughter of Sam Ryan. Emily showcased her talents in 2020 and secured the 2020 Challenge Cup Series Most Rookie of The Year. And it would be foolish to think she will not continue her push towards the front of the field in 2021. We all know the level of talent it takes to compete at the front in CCS and we believe Emily has what it takes to do so!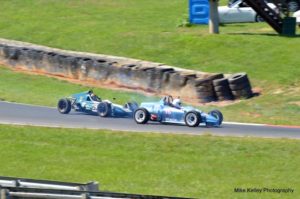 #16 Ryan Donaghy – As for the 2020 Challenge Cup Series Most Improved Driver, Ryan has his sights set on Indianapolis, as he will be competing for a national championship later this year. However, he will only be attending few Challenge Cup Series races this year. Following his strong finish to the 2020 season, Ryan is looking to pick up where he left off and continue to compete at the front of the field as he continues to push towards his professional driving career.
However this season plays out, it is certain that the competition will be incredible. Regardless of who's driving or the track.
From everyone in CCS, have a great season everyone! Safe travels and drive fast!